Mike Sullivan Joins Waytek's Advisory Board
Posted on Jan 21, 2023 by Steve Green
Sullivan brings decades of experience in executive leadership and a recent track record of board service with family-owned distribution companies.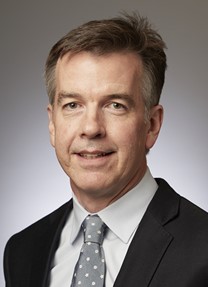 Above: Mike Sullivan, recently elected to the Waytek advisory board.
__________________________________________________________________________________
CHANHASSEN, MN, Jan 20, 2023 – Electrical components distributor Waytek, Inc. announced that Mike Sullivan, former executive at Post Consumer Brands and MOM Brands Company, has been elected to Waytek's advisory board. Sullivan brings a significant track record of leadership in enterprise transformation, human resources, and corporate governance.
Sullivan is currently serving on the boards of two other family-owned distribution companies, Crescent Electric Supply Company and Scherer Bros. Lumber Co. His prior board service also includes five years at Minneapolis-based nonprofit Twin Cities in Motion, where he served as Chair of the Governance Committee.
"Mike's executive experience from his many years in senior leadership roles will help Waytek as we continue to grow," said Charlie Kanan, CEO and Chairman of the Board at Waytek. "His strong experience serving on the boards of multi-generation family businesses like Waytek brings valued expertise to our board."
"I'm honored to join the Waytek team and excited to help the business continue to evolve and grow," said Mike Sullivan. "There is so much to like about this company. The people, the culture, and the results are truly remarkable."
Sullivan offers a differentiating board perspective driven by his experiences as an independent director, family director, corporate secretary, family shareholder, and public and private C-Level executive. 
During his six-year tenure at Post Consumer Brands, Sullivan led the enterprise transformation delivering significant EBIT contribution while ensuring behavioral change across critical enterprise-wide and end-to-end business processes. He was also a key executive leader of the integration of private and family-owned MOM Brands and Post Cereal. Prior to the merger, Sullivan built a variety of governance processes as Corporate Secretary of MOM Brands.
Sullivan holds a Bachelor of Arts degree from the University of St. Thomas, and a Master of Arts in Industrial Relations/Human Resources from the Carlson School of Management at the University of Minnesota.
About Waytek
Waytek, Inc. is a customer-driven distributor of automotive wire and DC electrical components serving OEMs (original equipment manufacturers), wire harness manufacturers, and upfitters across North America. A family-owned business, Waytek commits to providing exceptional service to our customers, shipping more than 99 percent of in-stock orders the same day.* We partner with product manufacturers known for premier quality and take pride in creating a consistent sense of purpose and unity for our employees. In 2020, Waytek marked 50 years as a company. With a mission to provide an exceptional customer experience, we do our part so our customers can do theirs.  
*Orders entered by 3:30 p.m. CST.