Waytek Announces Funding of Additional 10,000 Trees with Eden Reforestation Projects in 2023
Posted on Apr 26, 2023 by Steve Green
Funding is a result of Waytek's ongoing initiative enabling customers to opt in for digital versions of its product catalog and billing statements.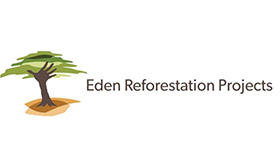 __________________________________________________________________________________
CHANHASSEN, MN, April 26, 2023 – Electrical components distributor Waytek, Inc. has announced funding for an additional 10,000 trees to be planted by Eden Reforestation Projects, a 501(c)3 nonprofit organization that works in developing countries to rebuild natural landscapes destroyed by deforestation. This brings the total number of trees funded by Waytek to 40,000.
Waytek has funded the trees in fulfillment of its annual "Go Green" campaigns, which invite customers to use a digital version of its annual product catalog or to receive digital billing statements. More than 3,000 customers have made the switch. The trees will be planted in high-priority sites around the world that are suffering from deforestation and severe poverty.
"We thank the customers who have joined our efforts to make a positive environmental impact and we're delighted to contribute to the growth of healthy forests," said Kristi Gloppen, Vice President of Marketing and eCommerce at Waytek. "We will continue to offer our digital catalog and invoicing options for those who don't require print."
Waytek's annual product catalog, published every February, features thousands of DC electrical components and wire.
"The annual Waytek catalog has been a popular resource for customers ever since it was introduced more than 40 years ago," said Jen Gieseke, Catalog Manager, Waytek. "With the digital version, customers can get the information they need in the same layout and page format as the printed version—with the ability to click through to order."
To learn more about Waytek's Go Green initiative, visit www.waytekwire.com/green.
About Waytek
Waytek, Inc. is a customer-driven distributor of automotive wire and DC electrical components serving OEMs (original equipment manufacturers), wire harness manufacturers, and upfitters across North America. A family-owned business, Waytek commits to providing exceptional service to our customers, shipping more than 99 percent of in-stock orders the same day.* We partner with product manufacturers known for premier quality and take pride in creating a consistent sense of purpose and unity for our employees. In 2020, Waytek marked 50 years as a company. With a mission to provide an exceptional customer experience, we do our part so our customers can do theirs.  
About Eden Reforestation Projects
Founded in 2005, Eden Reforestation Projects is a nonprofit organization that works in developing countries to rebuild natural landscapes destroyed by deforestation. Eden works directly with villages and communities impoverished as a result of deforestation and destruction of the land that sustains them. Eden employs thousands of local people and provides them with the education and tools necessary to plant, grow, and protect to maturity, millions of trees each year. Eden currently plants approximately 15 million additional trees a month and in 2020 reached more than 400 million trees planted across eight countries.
*Orders entered by 3:30 p.m. Central Time.