Waytek Wins 2020 Minnesota Family Business Award
Posted on Aug 19, 2020 by Steve Green
Chosen from a field of nearly 100 nominations, Waytek is honored to be a recipient of this annual award presented by Twin Cities Business.
---
CHANHASSEN, MN — Waytek, Inc., a family-owned specialty distributor of automotive electrical components, is pleased to announce that it is a recipient of the 2020 Minnesota Family Business Award.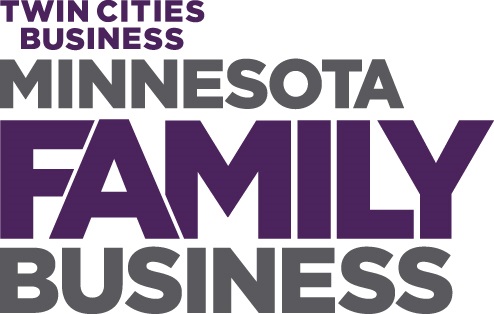 The Minnesota Family Business Awards are presented annually by Twin Cities Business, in association with Hubler for Business Families, to companies who do an outstanding job of combining family values and traditions with solid business principles and best family-business practices – including training and development of the next generation – while growing and managing strong, resilient companies.
"The program is a celebration of outstanding family-owned businesses and the value they add to Minnesota's economy and quality of life," said Allison Kaplan, Editor-in-Chief, Twin Cities Business. "This year's honorees were chosen from a competitive field of nearly 100 nominations."
Honorees are selected by a panel of judges who are experts in family business and look for specific criteria to be met by each nominee. Factors submitted for consideration during the award selection process included:
Waytek's steady financial growth and sales performance.

Its demonstrated adherence to company core values of customer, teamwork, execution, empowerment, and innovation.

Its significant charitable contributions and community support.

Its strong business partnerships.

Its track record of investing in its business and employees, even during economic downturns.
"This award is a testimonial to our employees' consistent efforts to uphold the values established in Waytek's early years by founder Wayne Larson and co-owner Norm Larson, and continued by their sons Mark, Pete, Mike and John," said Charlie Kanan, CEO of Waytek. "In addition, I'd like to thank our loyal customers and suppliers, without whom Waytek could not be where we are today."
The 2020 Minnesota Family Business Award winners and finalists will be recognized in the October/November edition of Twin Cities Business and at an online event in November. For details about the award winners and related articles, visit the Minnesota Family Business Awards web page.
About Waytek
In 2020, Waytek marks 50 years as a company fiercely dedicated to quickly getting our mobile industry customers the quality electrical parts they need when they need them, shipping over 99% of orders the same day. A family-owned business from the start, Waytek supplies electrical parts to manufacturers and upfitters specializing in wire harnesses and mobile equipment, including trucks, trailers, ag equipment, construction equipment, emergency, specialty, marine vehicles and more. With a mission to provide an exceptional customer experience, Waytek's job is to make your job sourcing electrical parts easy. For more information, please visit www.waytekwire.com.