6 In-Demand Electrical Components from 2019
Posted on Feb 20, 2020 by Robert Iversrud
Waytek's six most popular electrical components of 2019
These six products shot to the top of our list as the most in-demand parts of more than 7,000 products! From enhanced design to easier installation, it's no wonder these products stood out.
How does a component become one of our in-demand parts?
In our experience, it's easier installation, more reliable design and higher value that contribute to the popularity of components throughout the year. The following six parts rose to the top of our list from more than 7,000 products in our inventory. Keep reading to see what sets them apart.
Top Products of 2019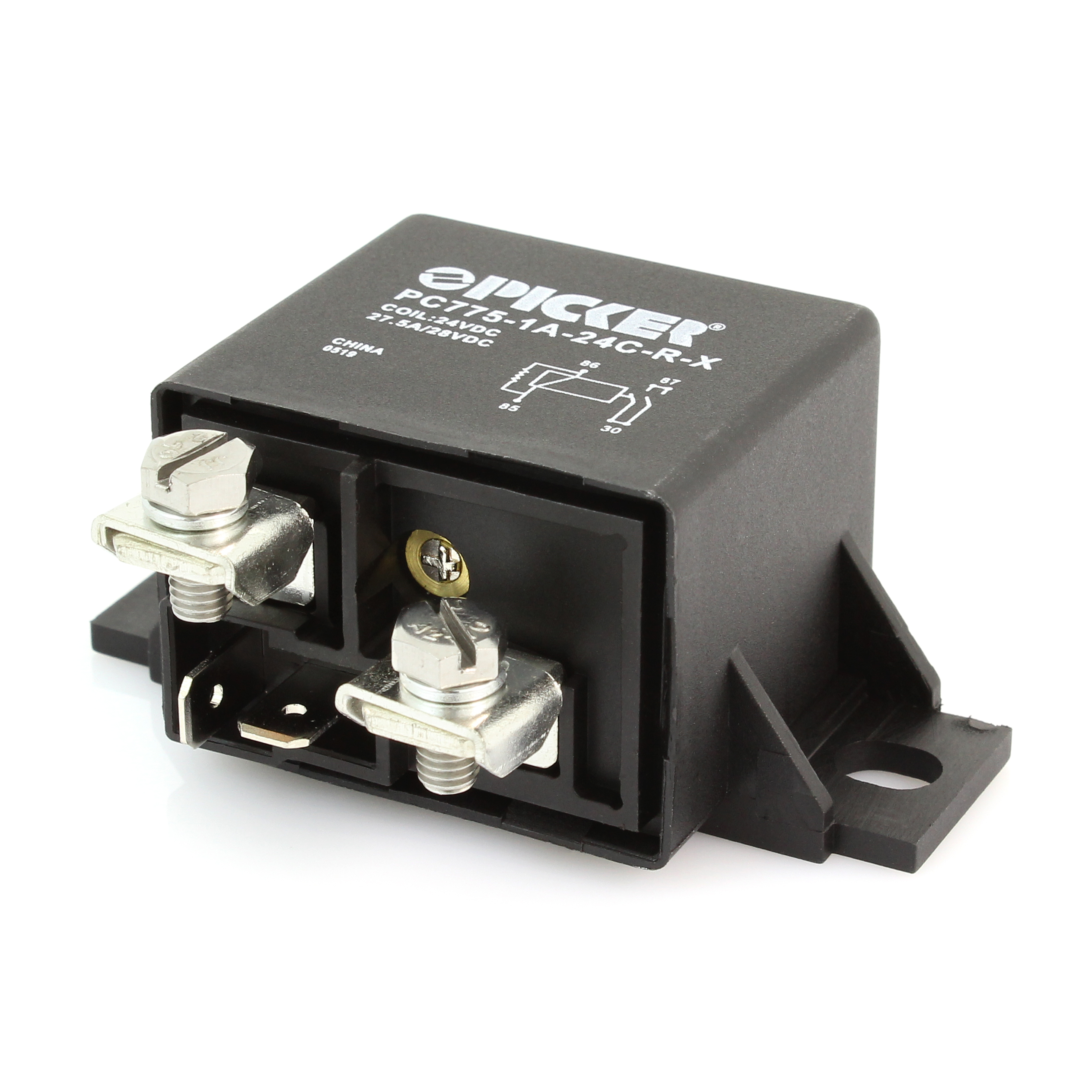 Competition can be a good thing and we're excited to carry this readily available, cost effective, drop-in replacement for other industry standard power automotive relays.
Picker took more into consideration than form-fit-function with the PC775 Series when they made sure they could beat the competition in both standard lead time and cost, while providing options such as internal resistor, diode and double diode snubber components to meet the needs of electrical systems.
2. Heat shrinkable Cable Entry Seals from Raychem-TE Connectivity 
Raychem-TE Connectivity offers Heat Shrinkable Cable Entry Seals that achieve safer and more reliable installations. In addition they offer an innovative solution getting cables from outside to inside of a vehicle, keeping everything fully waterproof against demanding harsh environments while maintaining a low-profile design.
3. Sure EjectTM from Blue Sea Systems
Emergency vehicles are ready to take off at a moment's notice with Sure Eject from Blue Sea Systems. These components automatically eject plugs once fully charged without damaging nearby equipment and vehicles. They reduce the concern of damaging expensive equipment by lowering the chance that drivers will take off without unplugging cords. The updated design includes an LED indicator light so there's no second guessing whether or not the electrical system is charging.
4. Multiplexed Vehicle Electrical Center (mVEC) from EATON 
Go ahead and start incorporating multiplexing devices into your system today. EATON's Multiplex Vehicle Electrical Center (mVEC) opened the doors for experimentation with adding mVECs at a price point that won't break the bank. These modules communicate with other devices on the vehicle's CAN bus using the SAE J1939 protocol and can be part of a multiplexing system that eliminates the need for individual connections between switches and loads.
5. Circuit Breaker with Recessed Push/Trip Reset Button from Mechanical Products
Ease the concern of accidental tripping with these recessed circuit breakers from Mechanical Products. Circuit breakers are often installed under passenger seats in emergency vehicles making them easy to accidentally trip as items become lodged under the seat. The updated design of these circuit breakers has a recessed push/trip reset button to provide confidence that the circuit breaker will not be inadvertently tripped.
6. MiniFlec Series and EPC Series from Littelfuse
Protect and control complex electrical systems with Littelfuse Power Distribution Modules (PDMs). PDMs promote safer vehicles and easier serviceability by adding centralized fusing to a system. Both the EPC Series and MiniFlec Series PDMs from Littelfuse are internally bussed offering connections to a large number of devices, connectorized making it easier to identify issues by consolidation wiring and boast durability with sealed rugged enclosures suitable for the harshest commercial vehicle applications.
These six products made it to the top of our in-demand inventory in 2019. They solved issues many OEMs and upfitters face on the job with ease of implementation, enhanced design and improved reliability. We're confident these devices will stay in high demand in 2020. Shop these parts and more at Waytekwire.com.
Subscribe Now
Subscribe and be the first to know when new articles are published.