Seven Electrical Supply Tips to Keep Police and Emergency Vehicle Fleets in Service
Posted on Sep 27, 2022 by Robert Iversrud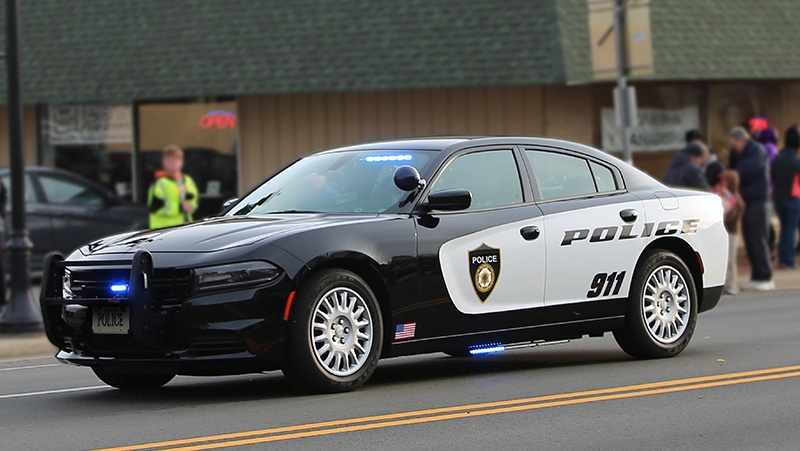 Supply chain factors continue to put a strain on availability of some consumer vehicles. Organizations that use multiple vehicles are also feeling the strain. 
Waiting for new vehicles means increased usage and wear on the vehicles that remain in your fleet, and increased risk of down time for repairs. Now more than ever, it's important to be aware of the common points of failure in vehicle electrical systems and to make sure you have the parts on hand to address them.
Here are seven things to consider:
1. Batteries. If your battery stops working, so will your vehicle. Make sure the wires and lugs are properly connected to the battery terminals and that these areas are kept clean. Otherwise, you'll get corrosion and a reduction in battery performance. Keep plenty of high-quality

electrical tape

on hand to wrap any exposed wiring, as well as extra
battery lugs
and
boots
make sure your battery connections are tight and free of moisture and dirt.
Many police and emergency vehicles come equipped with
low voltage battery disconnects
to prevent battery drain when vehicles are not in use. If your vehicles don't have a low voltage battery disconnect, you might consider installing them.
2. Wiring. Wire corrosion and breakage is a continuous threat to a vehicle's electrical system. Keep an extra supply of

wire coverings

on hand—such as

heat shrink

and

braided sleeving

—to prevent nicks and damage that wires are prone to.
If a wire does break, be prepared with a supply of inexpensive heat shrink butt connectors to help reconnect the wires quickly.
3. Connectors. Even heavy-duty electrical connectors can come unsealed when subjected to the constant motion and vibration of police and emergency vehicles. Keep connector sealing plugs on hand and check your connectors routinely. Any cavity that is not being used in a multi-pin connector should be plugged as well.
A good corrosion-preventive sealant can also come in handy for protecting connection points.
4. Lights. Police and emergency vehicles rely on more types of lighting than most consumer vehicles. Make sure you have a backup supply of spotlights, floodlights, interior lights, and any other specialty lighting connected with your vehicles.
Included in this category are flashers—especially the electromechanical kind which are prone to failure in the field. Be sure you have backups or consider replacing them with electronic flashers which last longer.
5. Accessories. Electrical accessories play an elevated role in police and emergency vehicles. Make sure you have adequate replacements for alarms, horns, buzzers, power points, USB chargers and other custom accessories that contribute to the vehicle operators' daily routines. The newest USB chargers come with LED illumination to let you know they're working.
6. Fuses, Relays and Circuit Breakers. There's always potential for fuses to burn out and for relays and circuit breakers to fail, so consider keeping a backup or two in the vehicle and more in your shop. Most police and emergency vehicles come with several fuse blocks built into various locations in the electrical system. Battery mount fuse holders —such as Littelfuse ZCASE fuse holders—are becoming increasingly popular because they can be placed directly on a battery for easier access and maintenance.
Mini relays that control heating and cooling fans are especially prone to failure in police and emergency vehicles. Identify any mini relays used in your vehicles and keep extras on hand.
Fuse circuit taps are another practical item to keep on hand, especially if you are adding new lighting, communications equipment, or other electrical accessories. When adding a new circuit to a power source, a circuit tap can be added to ensure that another fuse is not burdened with protecting more than one circuit.
7. Product Availability
Not only are fleet managers running behind on new vehicles; they're also buying fewer supplies. In a recent survey of Waytek customers, 37.7% of respondents said they are carrying less inventory of supplier parts than usual. Waiting to order critical parts, however, may be risky in the face of ongoing supply chain issues. Some electrical components are already hard to come by; others may not be readily available when you need them. If in doubt about the best time to order parts for future needs, talk to your supplier.
Waytek is always available to discuss your critical supply needs for automotive electrical components. Contact us with any questions you might have.
Subscribe Now
Subscribe and be the first to know when new articles are published.
style
content