The Top 10 Products of Q1, 2021
Posted on Apr 27, 2021 by Robert Iversrud
The 10 products featured below shot to the top of our list as the most in-demand—out of more than 7,000 products offered at Waytek—in the first quarter of 2021.
From enhanced design to easier installation to high-value features, these products stood out. In addition, many of them were impacted by raw materials shortages, market volatility and shipping constraints, further heightening demand as buyers sought to secure supplies of these high-value components.
Read further to see a quick overview of each product's features and benefits.
Littelfuse ATO In-Line Fuse Holders
When you need to install additional fusing in any environment—inside the cab or anywhere else on a vehicle—Littelfuse ATO fuse holders are your reliable, economical choice. In-line fuse holders are an ideal alternative to circuit breakers because of their small size and ability to protect multiple circuits within a small space. Most fuse holders in the ATO series have an IP67 rating, allowing for easy installation of fusing into potentially wet or dirty environments.
Looking for a compact solution to control and protect heavy vehicle electrical systems up to 150A? You can't go wrong with surface mount circuit breakers from Eaton. Ideal for use in places where panel mounting can be difficult, these surface mount circuit breakers have a manual reset and a unique mechanism for visual indication when tripped. Ignition protected and SAE J1171 certified, they are also safe for installation aboard gas-powered boats.
Eaton mVEC and ssVEC Power Distribution Modules
When it comes to power distribution, these two modules from Eaton take the lead: Eaton's Severe Service Vehicle Electrical Center (ssVEC), which provides efficient, compact power distribution featuring patented Cooper Bussman 'power grid' technology; and the Eaton Multiplex Vehicle Electrical Center (mVEC), which communicates with other devices on a vehicle's CAN bus using the SAE J1939 protocol, eliminating the need for individual connections between switches and loads. Both products are IP66 rated for use in harsh environments.
Aptiv Weather Pack Connector Series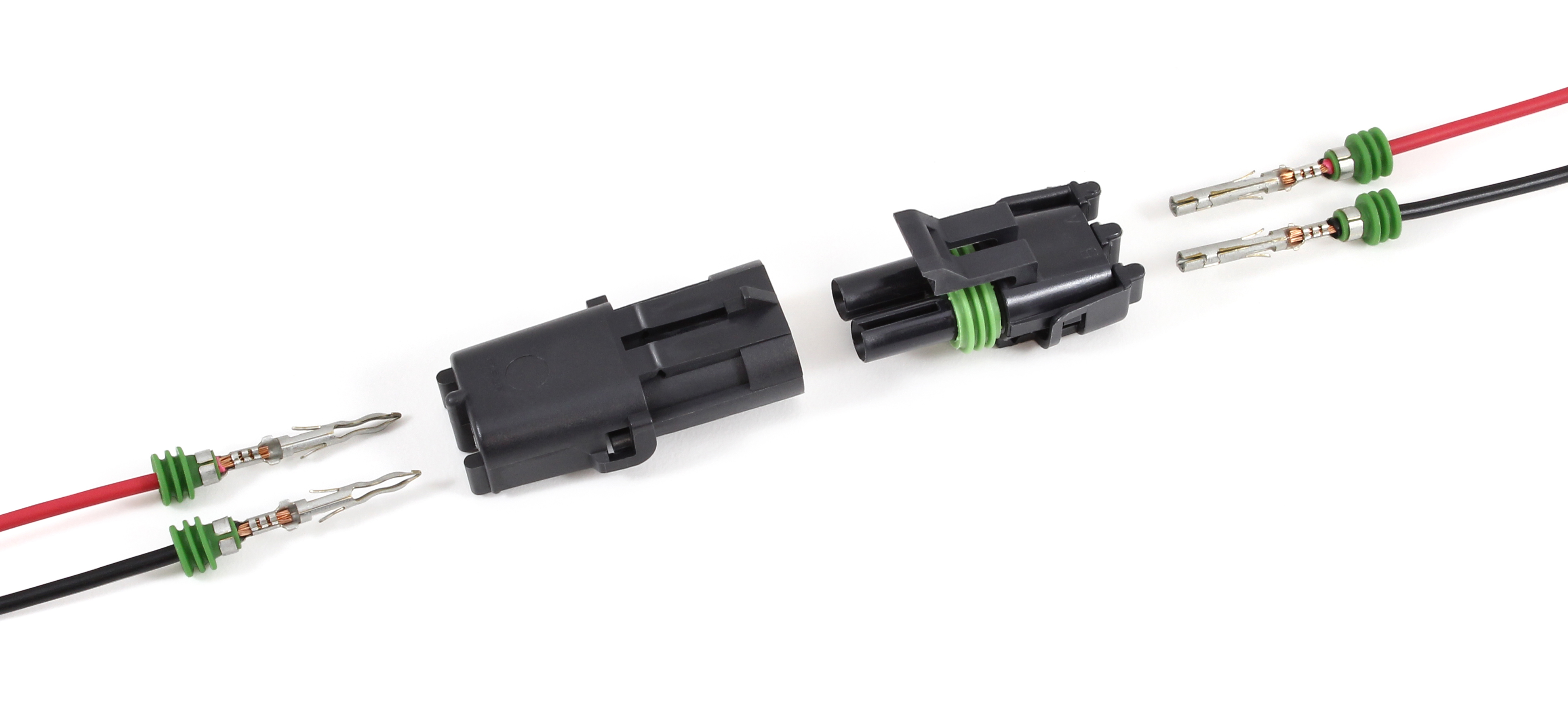 Get connected—come rain or shine—with Weather Pack Connectors from Aptiv (formerly Delphi). Because of their exceptional sealing performance, these components are ideal for industrial, heavy equipment and marine applications. Made of a self-lubricating silicone to reduce the engagement assembly force, and multi-ribbed to seal out moisture and other contaminants, Weather Pack Connectors also feature dual locking tangs which lock into the connector cavity and help prevent backing out.
Amphenol Sine AT Connector Series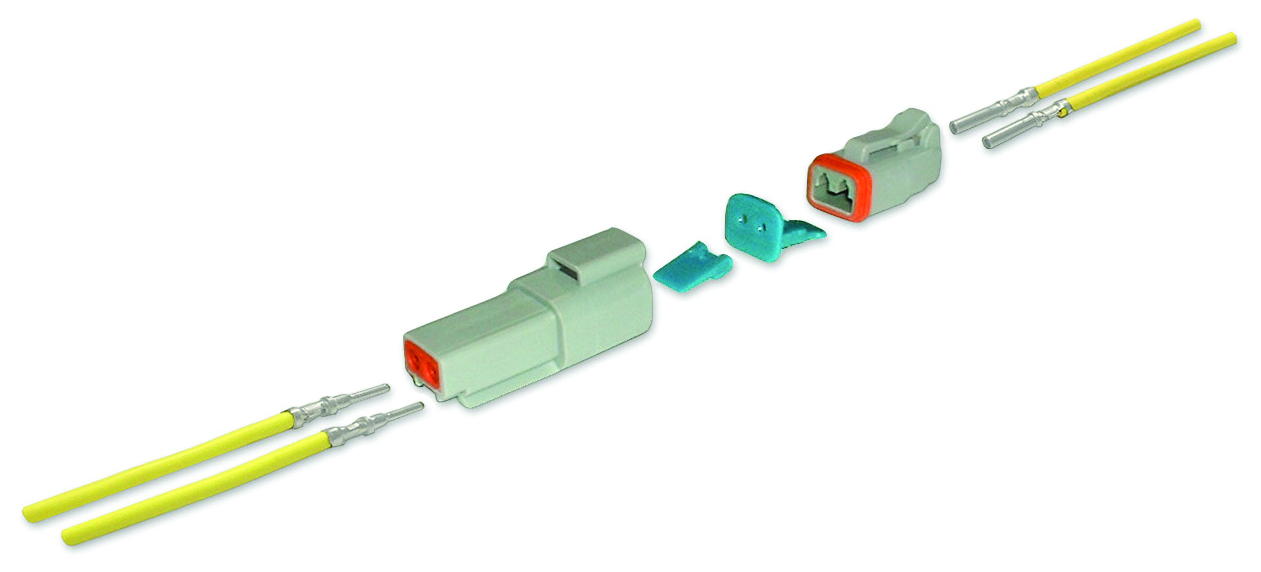 Amphenol Sine Systems' AT Series™ connectors are a high-performance, cost-effective, IP67 rated solution for use in a variety of interconnect applications such as heavy duty, transportation, marine, and agricultural. They contain superior environmental seals and seal retention capabilities. 
Molex Perma-Seal Solderless Terminals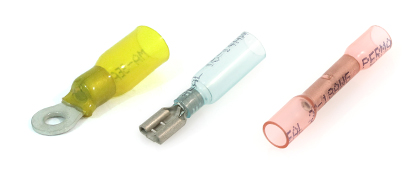 Heat shrinkable termination has never been easier. Molex Perma-Seal Heat Shrink Terminals provide a waterproof adhesive seal that insulates and protects connections from moisture, wear, and corrosion. Perma-Seal products reduce labor costs and time with 40% faster shrinking time than polyolefin or nylon products, and they remain durable even when immersed in anti-freeze, brake fluid or other chemicals. Effective for a wide range of wiring uses, Perma-Seal connectors are an everyday wiring essential.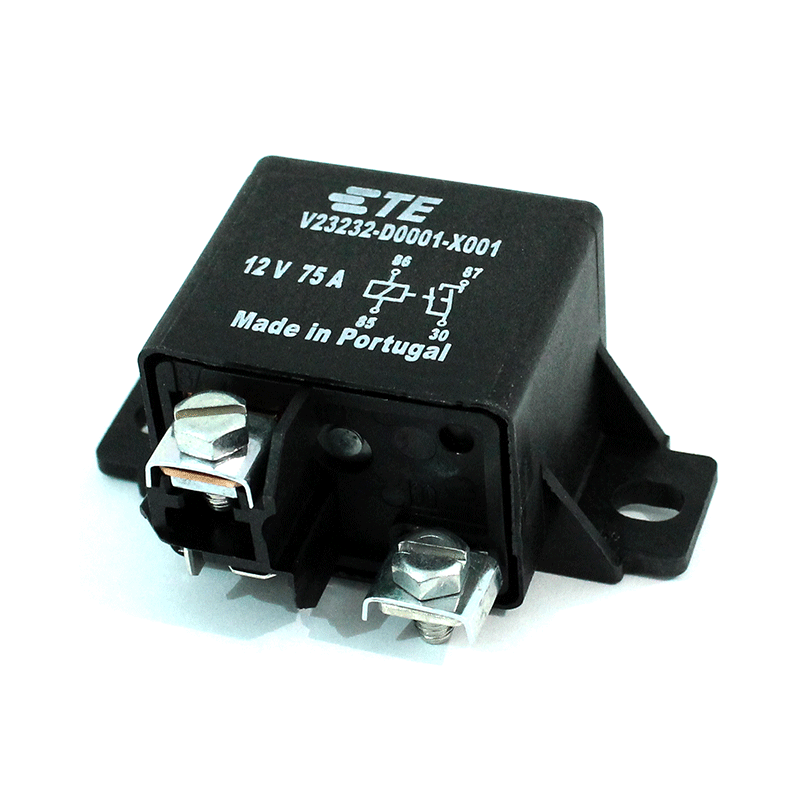 Power relays from TE Connectivity have been a go-to product in the marketplace for decades—and they're still going strong. Rated for current switching up to 150A and voltage levels ranging from 12 to 24VDC, TE Connectivity power relays are compact and weather resistant. They provide critical switching functions in vehicle applications including batteries, start-stop systems, high performance electrical heaters, pumps and more.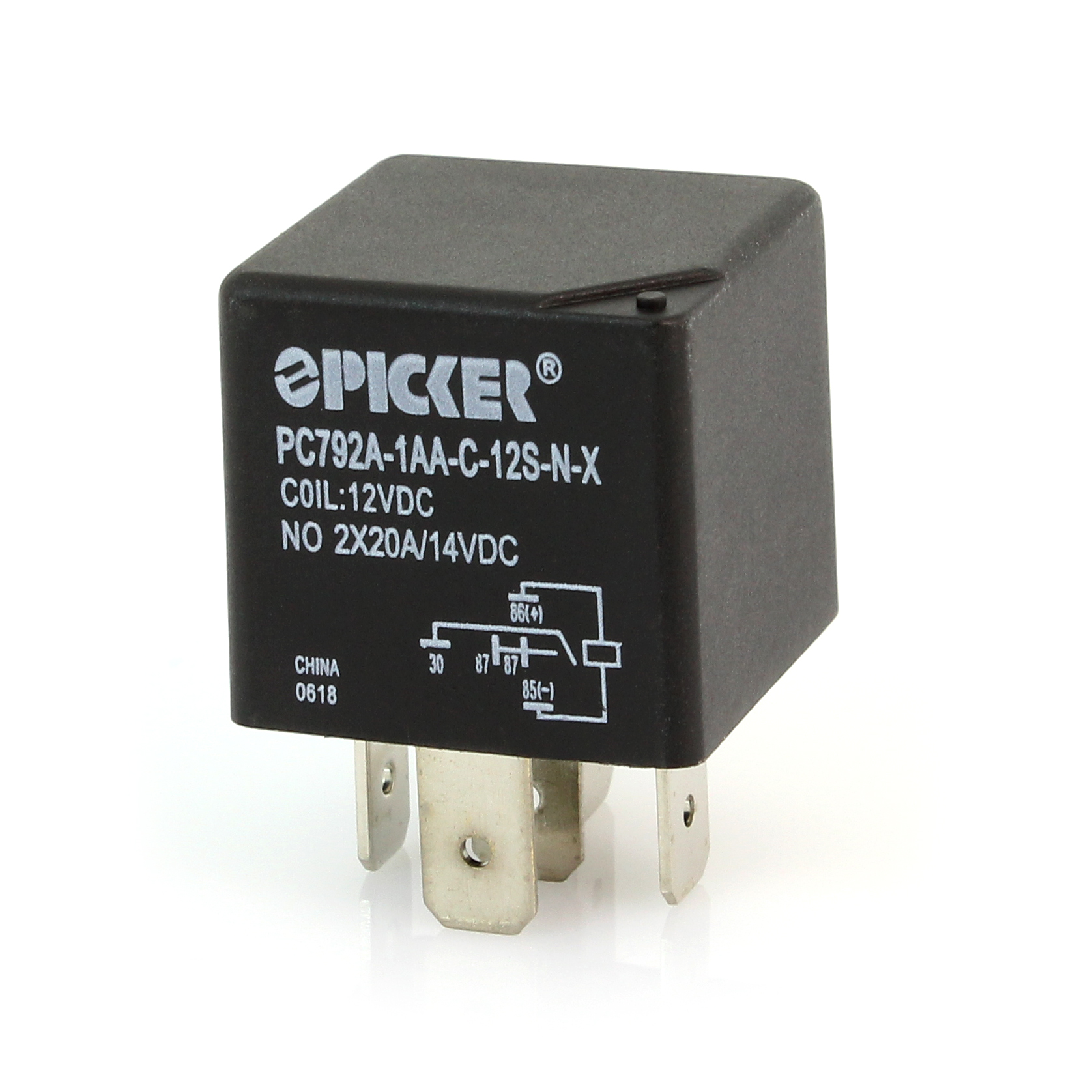 Not all relays are created equal, and Picker Mini ISO Relays are a case in point. Among the most popular automotive relays on the market, these general-purpose relays come in an industry standard footprint and meet diverse needs. Picker Mini ISO relays are certified SAE J1171, UL1500, and ISO 8846 for Ignition Protection and are ideal for marine, automotive, construction equipment, lawn & garden, ATV and golf cart applications.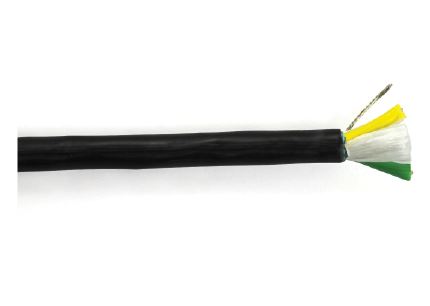 OEMs and truck manufacturers continue to add complex and additional functionality to on and off-road vehicles. Made for use with J1939 network systems, Champlain CAN-Bus data cable supports high-speed network communication and reduces wiring and electronic interference. It is RoHS compliant and exceeds TXL materials requirements. Resistant to abrasions, cuts, oil, and chemicals, Champlain CAN-Bus cable provides a stable connection for transmitting data no matter what the conditions.
Mechanical Products Series 17 Circuit Breakers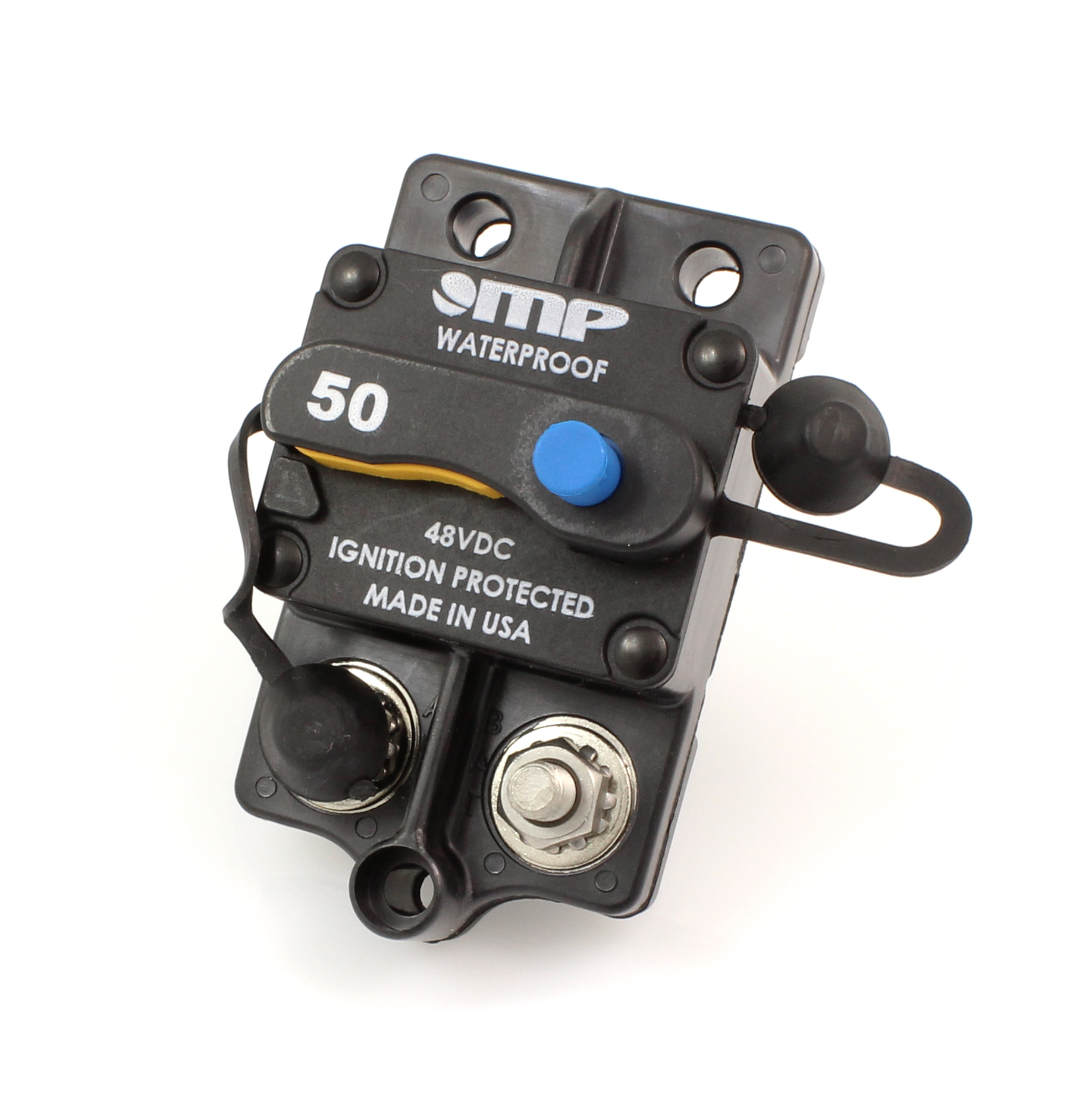 Series 17 Circuit Breakers from Mechanical Products continue to meet the challenges of compact spaces in vehicle compartments. These circuit breakers can serve as a substitute for using high amp fuses and feature easy-to-access terminations for both surface and panel mount. SAE J1171 compliant and IP 67 rated, their heavy-duty design protects against corrosion, humidity, shock, and vibration. Superior circuit protection, made in the USA.
---------------------------------------------
These ten products made it to the top of our in-demand inventory in the first quarter of 2021 for good reasons, solving on-the-job issues faced by OEMs and upfitters via ease of implementation, enhanced design and improved reliability. We're confident these devices will stay in high demand throughout 2021, and some will continue to be impacted by worldwide supply chain issues.
Shop these parts and more at Waytekwire.com.
Subscribe Now
Subscribe and be the first to know when new articles are published.