Warehouse Updates Keep the Orders Moving
Posted on Apr 8, 2022 by Robert Iversrud
At Waytek we are committed to shipping over 99% of our customer orders on the same day.* As our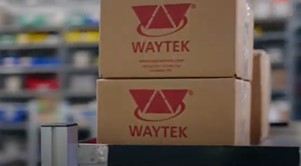 order volumes have grown, we've done significant work to increase our warehouse capacity and efficiency, enabling us to keep a growing amount of inventory in stock while continuing to ship products quickly. Here are four projects we undertook in 2021 to help us meet our shipping goals—all of them completed without interruptions to customer orders.
The first project was replacing our conveyor sortation system with a putwall system, allowing us to expand our order processing capacity by 66% while maintaining our high 99.9% order line accuracy rate. The putwalls (shelving systems for order consolidation) enable products to be picked in bulk prior to sorting into individual shipments. Bulk picking enables us to gather products for multiple orders with a single trip through the picking area. Capable of exceeding 200 orders per hour, the system can be easily expanded by adding more putwalls for future growth.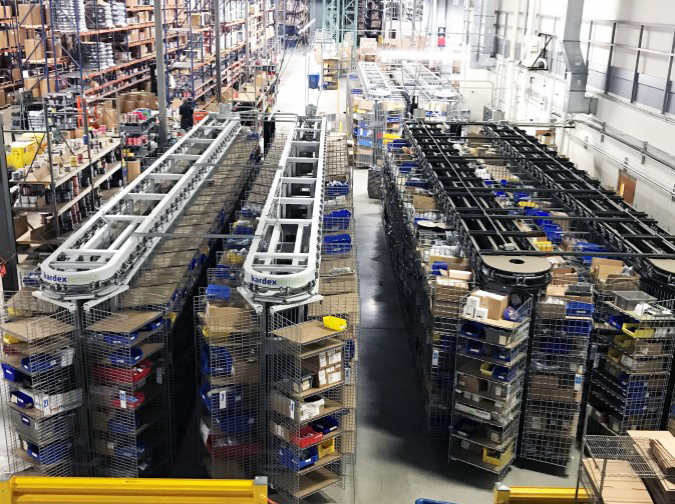 The second project was adding two sets of horizontal carousels to the existing set, doubling Waytek's small part picking capacity (see picture at right).
The third project was the introduction of Autonomous Mobile Robots (AMRs) to replace conveyors, enabling us to free up floor space as our order volumes grow. The AMRs allow our warehouse staff to spend more time at their workstations to keep up with customer demand.
We now use AMRs to do everything from transporting items for orders from picking stations to the putwalls for sorting, moving inbound inventory to pick stations, and transporting trash and recyclable materials to disposal areas. Our staff simply push a button on an app, and the robots complete their programmed tasks.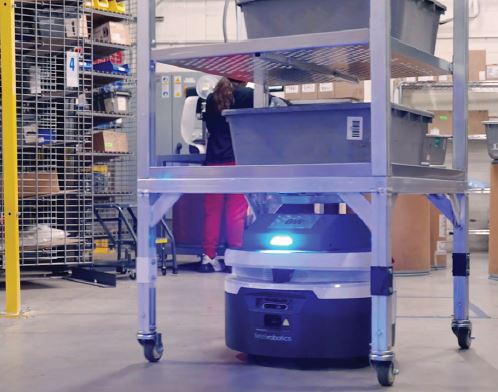 An AMR in action at Waytek. To learn more, see this short video.
The fourth project was the introduction of a new inline system to capture the weight and dimensions of outgoing packages as well as apply the shipping label. This automated system now handles most of our packages and has significantly increased our order processing capacity.
*Same day shipping on more than 99% of in-stock orders placed before 3:00 p.m. EST.
Subscribe Now
Subscribe and be the first to know when new articles are published.
style
content