Top 8 DC Component Innovations of the Year
Posted on Dec 20, 2022 by Robert Iversrud
The specialty vehicle market requires continuous improvement in automotive DC electrical components—and Waytek and our suppliers have stepped up to the plate. Here's a look at eight innovations that have made it easier for upfitters to complete their builds, and for maintenance crews to keep their fleets up and running.
Aptiv Metri-Pack 150 and 280 Connectors with Leads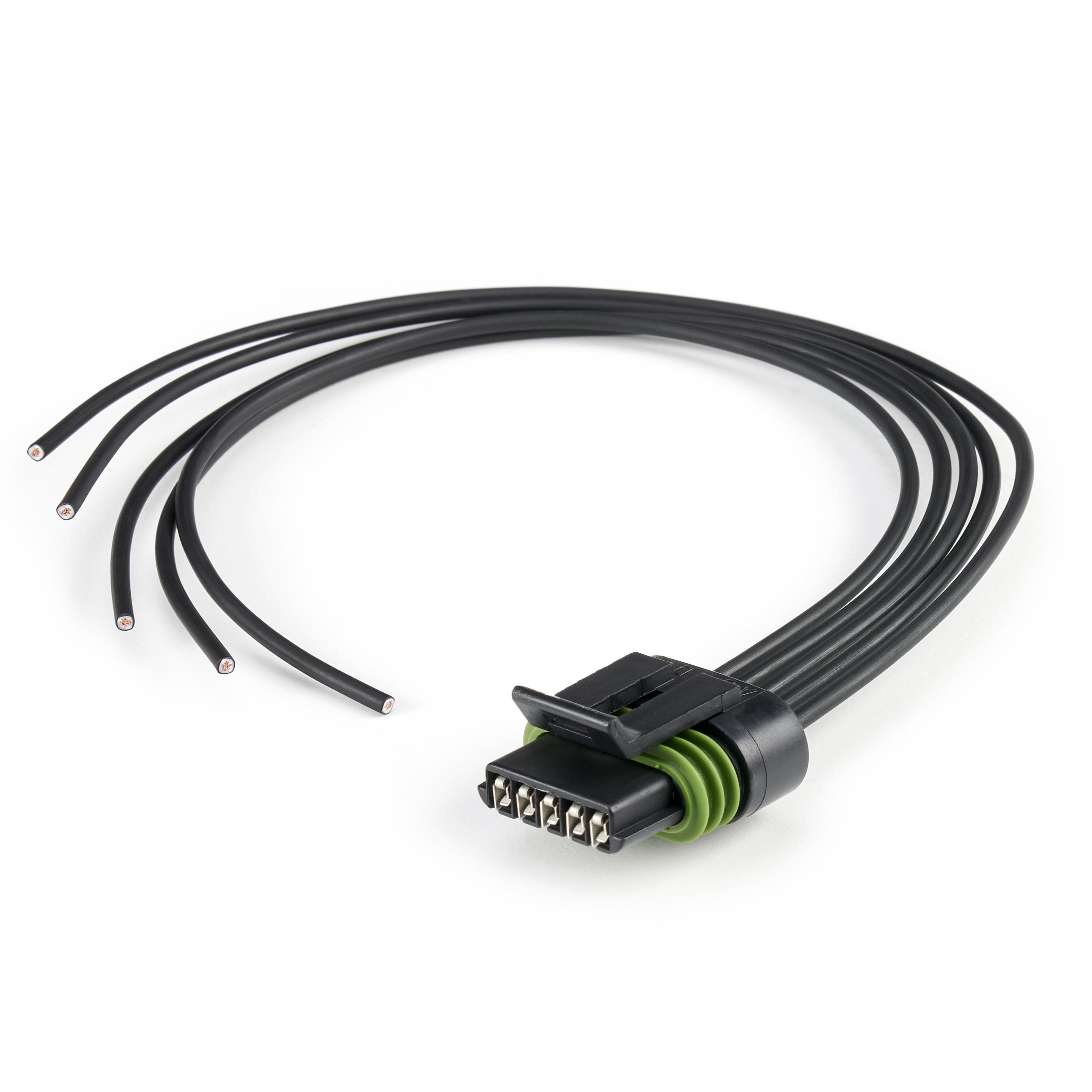 Aptiv Metri-Pack 150 and 280 series connectors are well-known for their use with automotive circuits, sensors, and power distribution modules. Now Waytek has responded to customer needs by offering these connectors with pre-assembled 10-inch wire leads, making them easier to install and replace. No separate cable seals, terminals, lead wire, or crimping required – it's all been done in advance. Learn more.
Amphenol AT Connectors with built in LEDs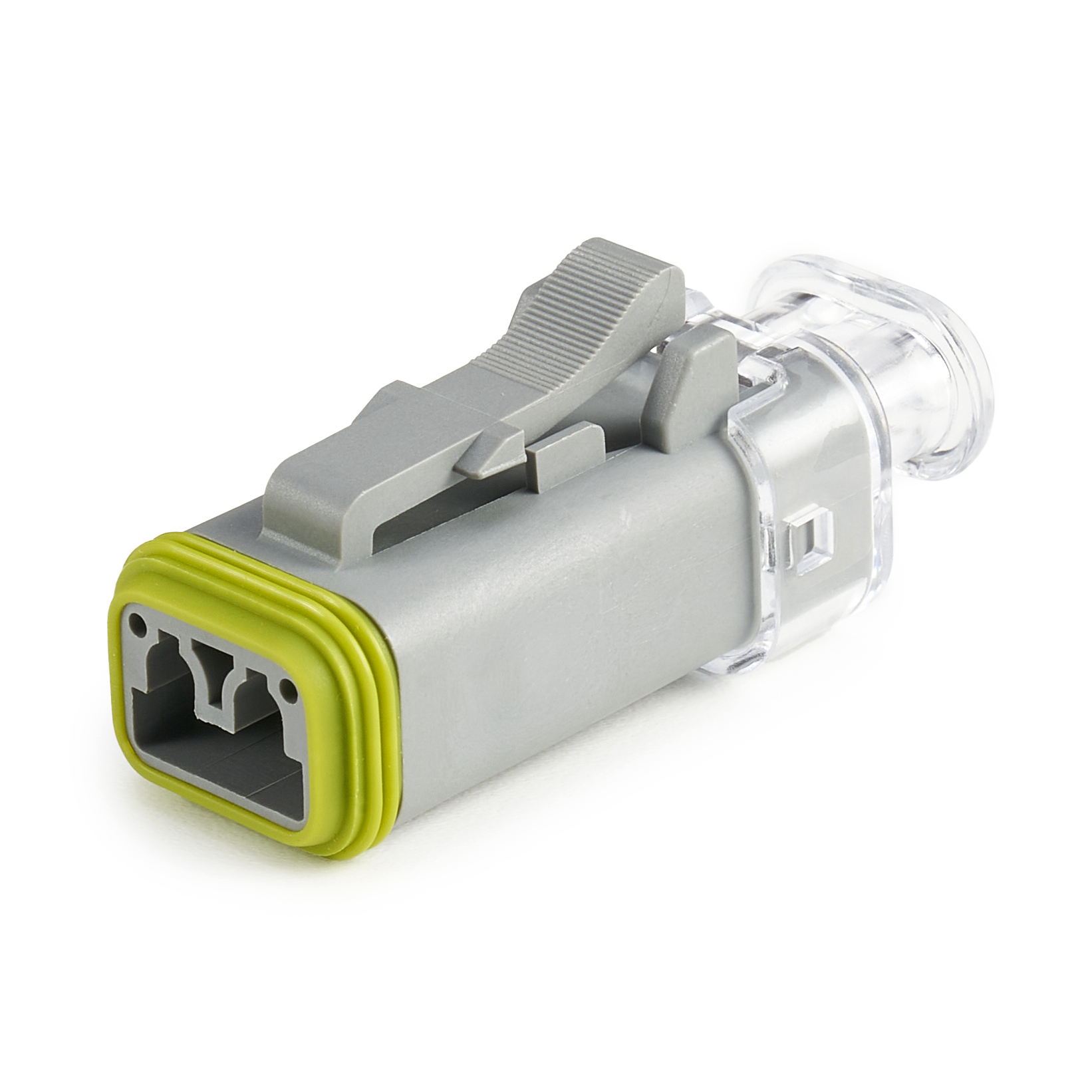 In recent years Amphenol Sine Systems has introduced many new features on their AT series of connectors including increased strain relief, clear body shells, integrated diodes, and now built in LEDs for easy power verification. The LED option (with white or green lighting available) is a great feature for verifying connections and tracking down problems in complex wire harnesses. Learn more.
The Trombetta 8-Device J1939 CAN Bus Control Module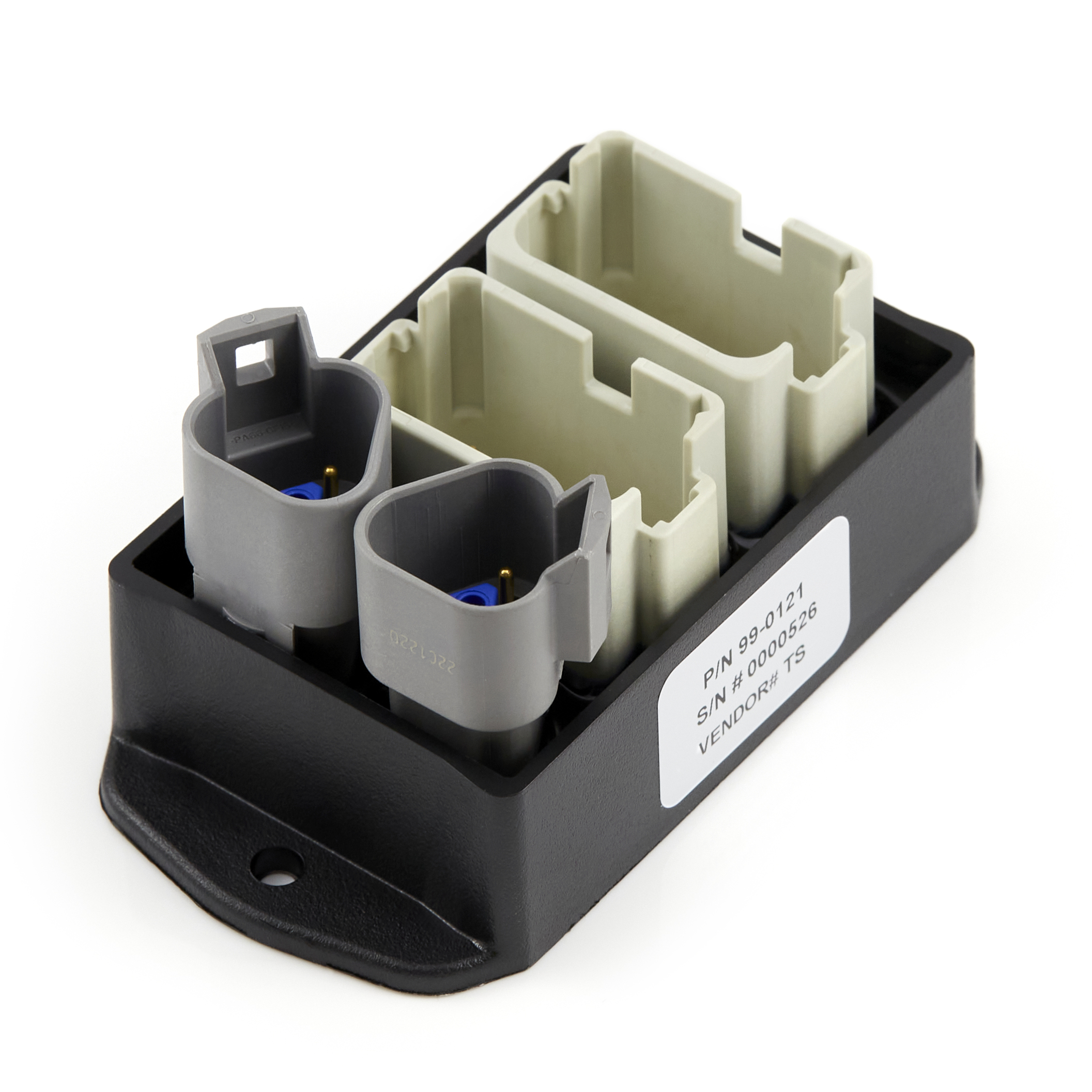 When it comes to Controller Area Network (CAN Bus) systems in vehicles, innovations are always in demand to reduce size, weight and complexity. Trombetta's new 8-Device Control Modules enable the breaking out of up to 8 different CAN signals using one connector, thus reducing the need for multiple plugs, wires, Y adapters and harnesses. This product also features gold pins, which are ideal for J1939 communication lines. Learn more.
Littelfuse High Performance MIDI Fuses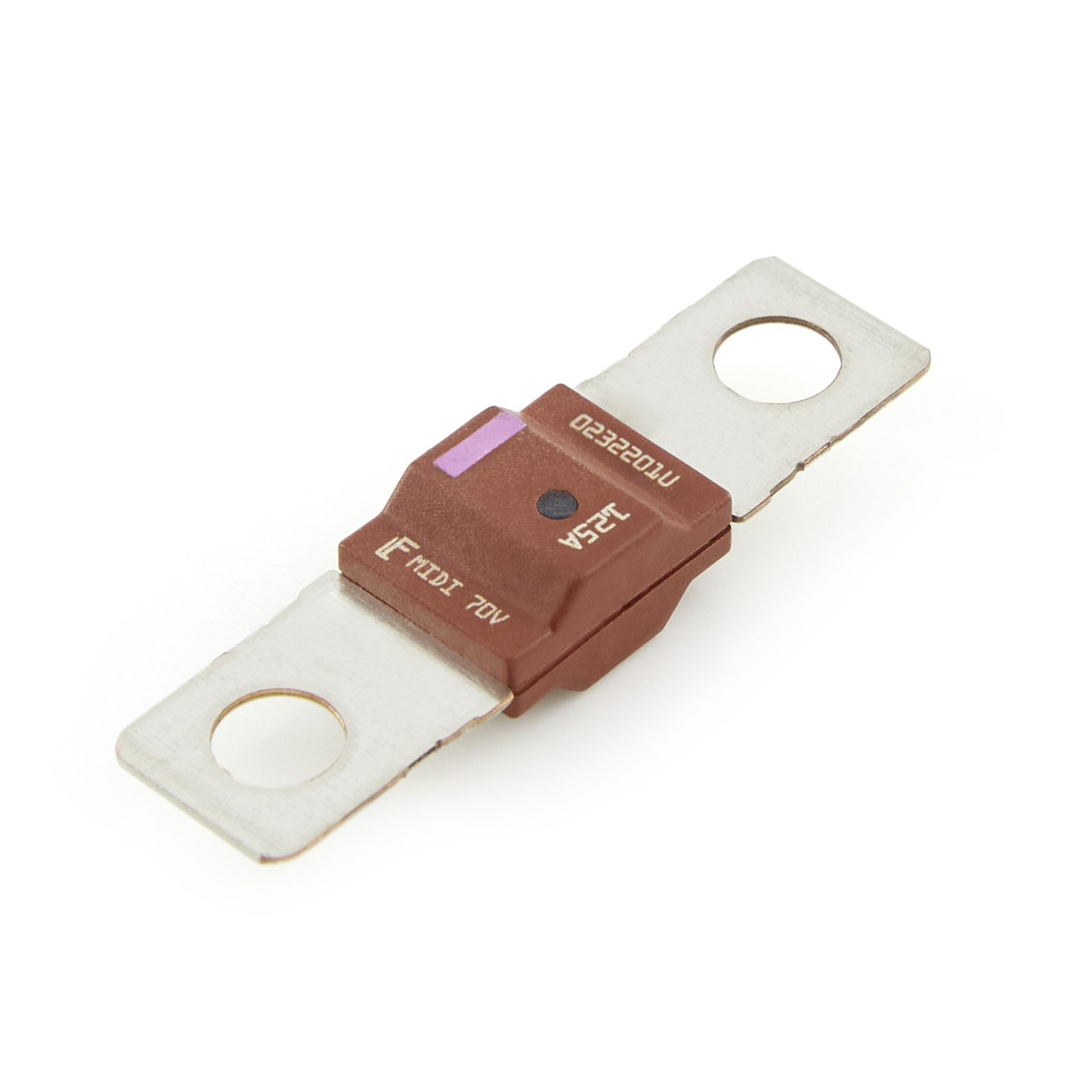 Voltage requirements continue to increase in work vehicles and EV applications. In addition to its well- known line of 35-volt fuses, Littelfuse has introduced a line of 70VDC MIDI fuses to support upfitter and aftermarket segments working with electrical systems of 48 volts or higher. These fuses feature a 135% overload gate for increased wire protection in higher-voltage environments. Learn more.
Molex CMC Connectors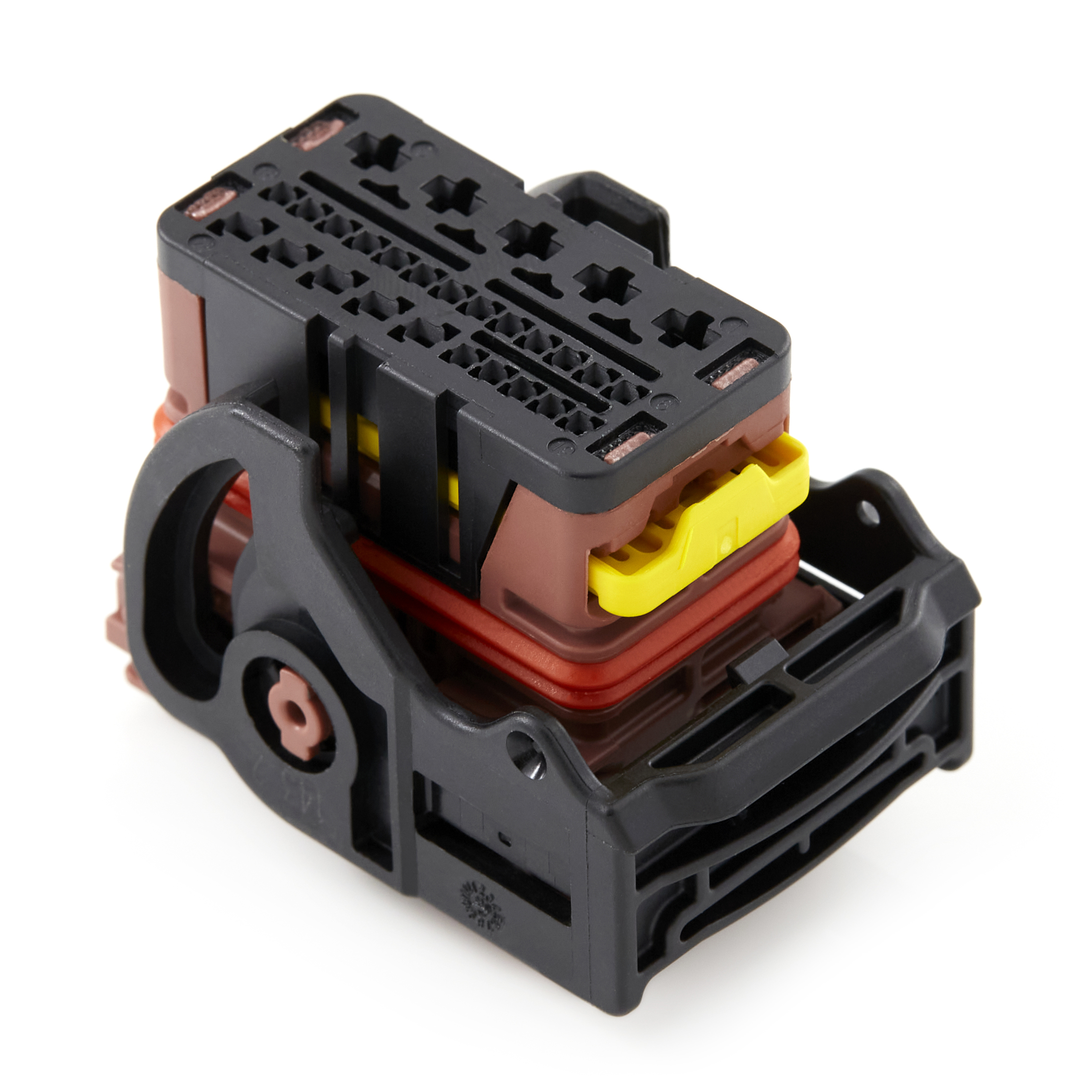 CMC Connectors are a new offering by industry heavyweight Molex. CMC stands for "Computer Mediated Communication." These high-density connectors are ideal for connecting to vehicle electronic control units. And because they can handle both signal and current (i.e., they are hybrid) they offer unique space and cost efficiencies—enabling one connector to complete the application. Learn more.
Blue Sea Systems 48VDC Dual USB chargers
The new 4A/48VDC chargers from Blue Sea Systems (shown below) represent the latest generation of USB chargers, designed to meet the requirements of modern phones, tablets and other mobile devices. They also feature spring-hinged covers, making them safe for golf carts, forklifts, marine environments, and situations where debris and moisture must be kept out. Learn more.

Egis XD Series High Amp Remote Relays
Egis Mobile Electric won an IBEX 2022 Innovation Award for its new XD Relay Series, and deservedly so: These three-in-one relays can function as a 500A relay battery disconnect, an automatic charging relay, or a low-voltage disconnect. Made with high-temperature materials, they can be mounted anywhere on a vehicle and come in single, double and triple circuit options. Learn more.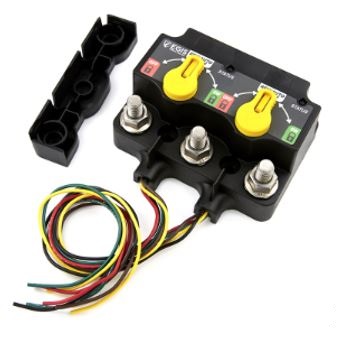 The Littelfuse CAN FLEC Power Distribution Module
Littelfuse, building on the strong track record of its FLEC series of PDMs, this year introduced a version made specifically for use with CAN Bus systems. Containing an eye-popping 35 fuses and 21 relays, the CAN FLEC module meets the complex requirements of CAN Bus systems in construction vehicles, marine equipment and other systems incorporating J1939 communications. It's a technologically state-of-the art choice for a marketplace that has signaled a clear need for more PDM options. Learn more.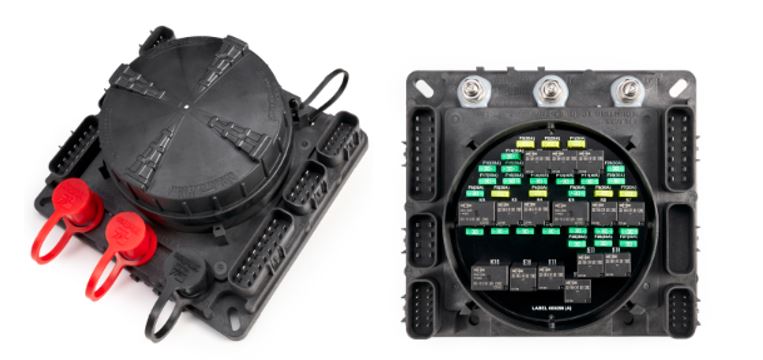 Conclusion
These eight products highlight the innovation of our suppliers and the evolution of DC electrical components towards ever-improving ease of use, space and weight reduction, and higher performance in the face of growing electrical system complexity. For a more in-depth look at these and other industry-leading components, see the full selection offered at the Waytek website.
Subscribe Now
Subscribe and be the first to know when new articles are published.