22491 Heat Shrinkable Fabric Tubing, 0.787" to 0.394", 100' Spool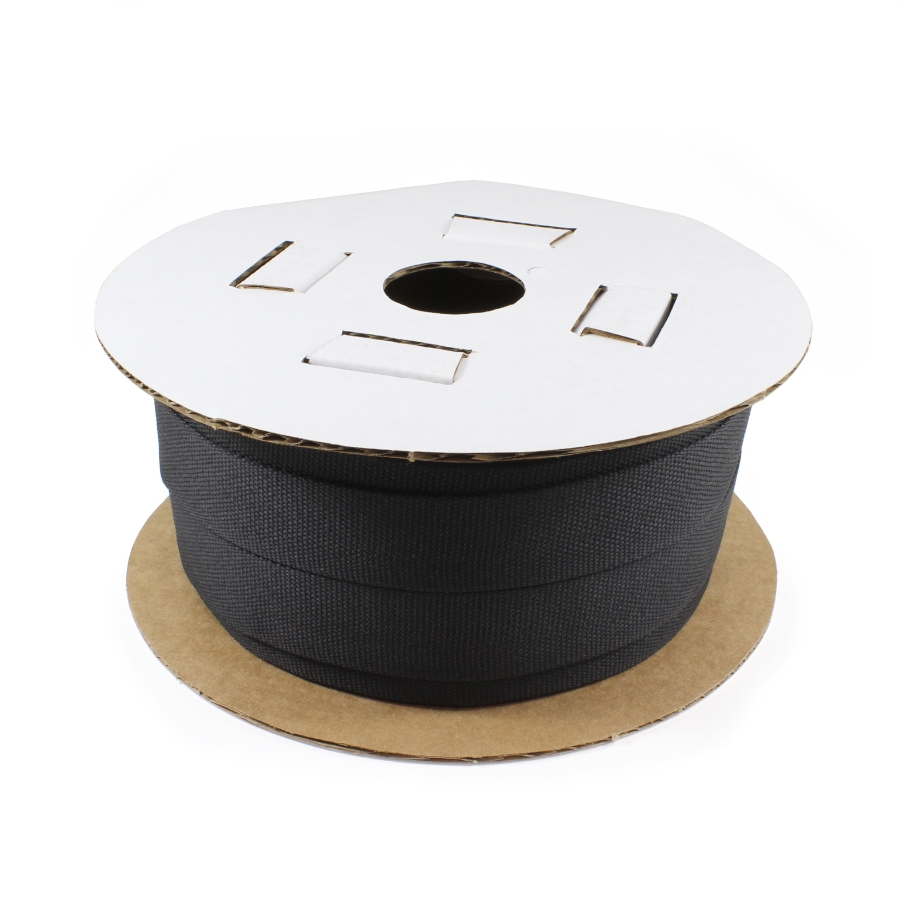 Price Break per FT
| Qty | Ea. Price | Ext. Price |
| --- | --- | --- |
| 100 | $1.5462 | $154.62 |
| 500 | $1.3379 | $668.95 |
Price Break per FT
| Qty | Ea. Price | Ext. Price |
| --- | --- | --- |
| 100 | $1.5462 | $154.62 |
| 500 | $1.3379 | $668.95 |

more info
Min. Order Qty: 100
Availability: 0 in Stock
Standard Lead Time When No Stock: 7 days
22491 Heat Shrinkable Fabric Tubing
Category: 

Fabric Sleeving

Shrinks to ½ the original size
Flexible woven polyester and polyolefin fabric
Abrasion resistant
Ideal for covering rubber hoses, harnesses and plastic pipes
Great for noise suppression
257°F (125°C) -40°F (-40°C)
Shrinkable Temperature: 275°F (135°C)
Minimum expanded I.D.: 0.787"
Maximum recovered I.D.: 0.394"
Spool Size ft.: 100"
Price Break per FT
| Qty | Ea. Price | Ext. Price |
| --- | --- | --- |
| 100 | $1.5462 | $154.62 |
| 500 | $1.3379 | $668.95 |
Price Break per FT
| Qty | Ea. Price | Ext. Price |
| --- | --- | --- |
| 100 | $1.5462 | $154.62 |
| 500 | $1.3379 | $668.95 |