A Cooler, Smaller Way to Charge and Isolate an Auxiliary Battery
Posted on Feb 9, 2021 by Steve Green
InPower has introduced a cool (literally) and efficient new product with its new ABS3 Solid State Programmable Auxiliary Battery Switch.
The ideal solution for charging and isolating an auxiliary battery from a vehicle's chassis battery and alternator, the ABS3 uses solid-state contactor technology and ultra-cool, heat-dissipating power terminal technology, all in a smaller footprint than traditional battery isolators and separators.
---
The ABS3 Series is ideal for use in commercial and industrial trucks, specialty and emergency vehicles, shuttle buses, and school buses.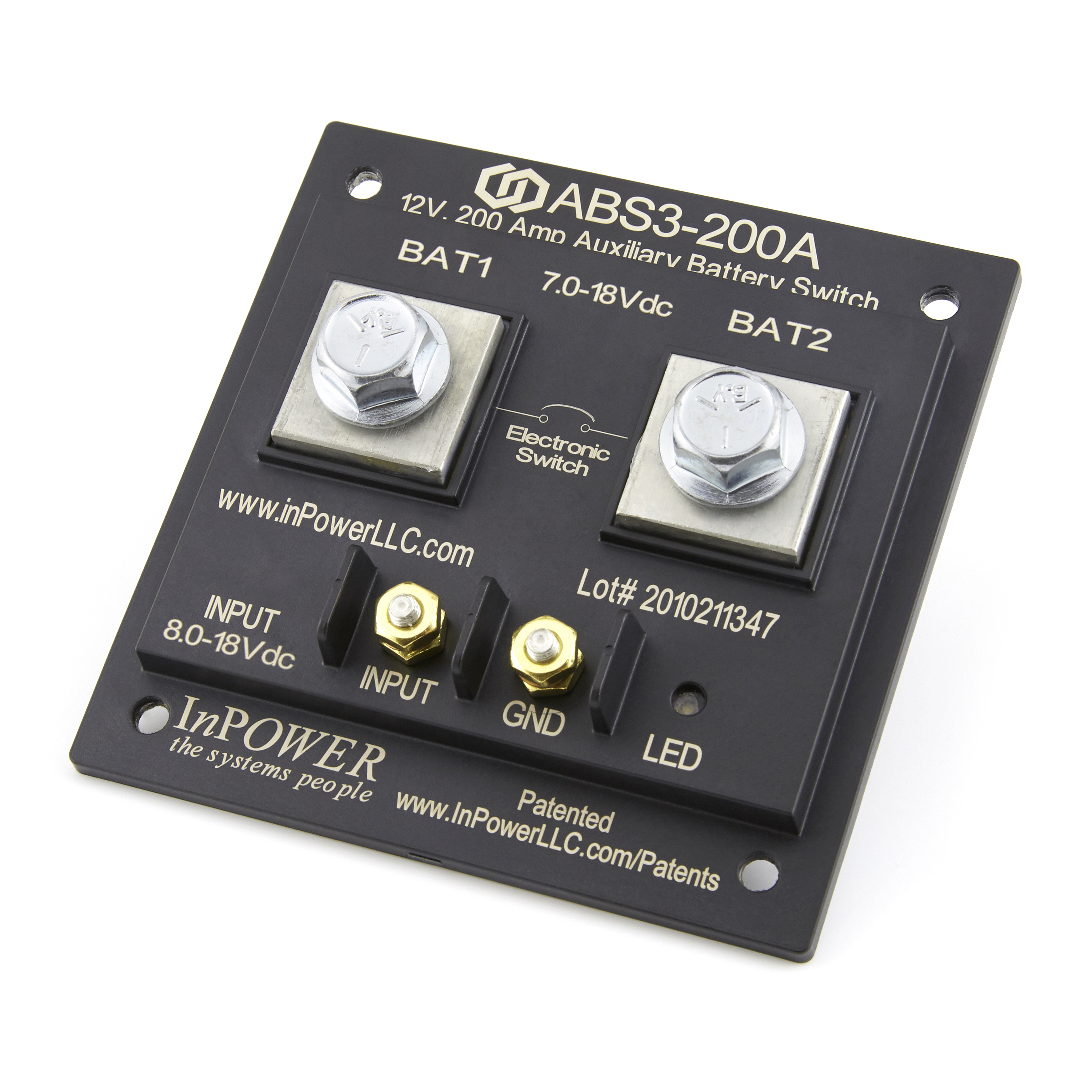 Heat dissipation: A game changer
Heat is one of the prime culprits in premature failures of electrical connectors, solenoids, and relays. Traditionally these products tend to generate significant heat, producing wear and premature failures.
The solid-state ABS3 series requires only milli-amps of signal current, generating little heat. In addition, the ABS3 is designed to dissipate heat away from primary connections, keeping wires and lugs cooler so your electrical system runs more efficiently and lasts longer.
For more details on the unique heat dissipating capabilities of the ABS3, refer to InPower's Temperature Benefits of Thermal Guard Solid State Technology.
Smaller footprint
The ABS3 can be used instead of battery isolators and mechanical battery separators, which often come in sizes a large as a laptop. The ABS3, in contrast, is not much larger than a mobile phone, enabling easy installation and savings on space and weight.
High Performance and Reliability
All ABS3 switches offer auxiliary battery isolation and bidirectional charging in a solid-state design with no moving parts. They provide over-current, over-voltage and temperature protection, and are extremely efficient, with no need for a massive heat sink. Programmable features include time, voltage levels, inrush currents, off-on, and shutdown currents.
Product Specifications and Availability
To learn more about InPower ABS3 Auxiliary Battery Switches, available and in stock at Waytek, click here.
Subscribe Now
Subscribe and be the first to know when new articles are published.