What to Look For in a Heavy-Duty Connector
Posted on May 6, 2021 by Steve Green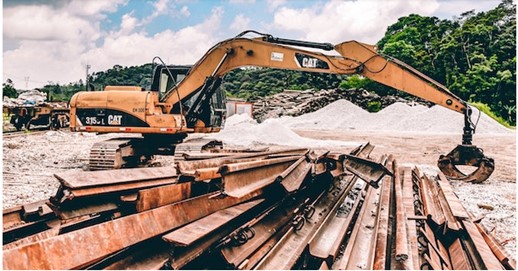 Connectors used for demanding applications such as agriculture, mining, and construction are different than the electrical connectors used in consumer vehicles. Heavy-duty connectors are a unique category of connectors that are built specifically for off-highway applications.
Heavy-duty connectors, no matter what their size or shape, have sev
eral characteristics in common: They must be capable of handling demanding power requirements, withstanding the elements, and staying connected through the constant motion and vibration that off-highway vehicles endure.
In this article, we'll discuss the importance of decision-making factors such as current rating and circuit density, locking and engagement force, strain relief, flammability and ingress protection ratings, and the benefits of terminal position assurance and connector position assurance.
We'll also take a look at connectors with built-in busbars, a relatively recent development in the marketplace offering distinctive space- and time-saving advantages. 

Click here to read our "Heavy-Duty Connectors for Off-Highway Applications" article at ConnectorSupplier.com
Subscribe Now
Subscribe and be the first to know when new articles are published.