Waytek Presents New Product of the Year Award to Standard Motor Products
Posted on Jul 31, 2022 by Steve Green
The award recognizes the Trombetta brand offered by Standard Motor Products for its outstanding partnership as an innovative supplier and in providing an exceptional experience for Waytek customers.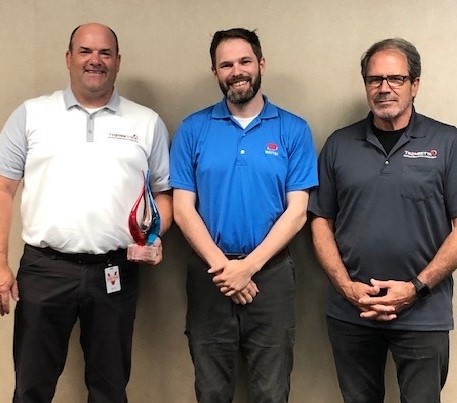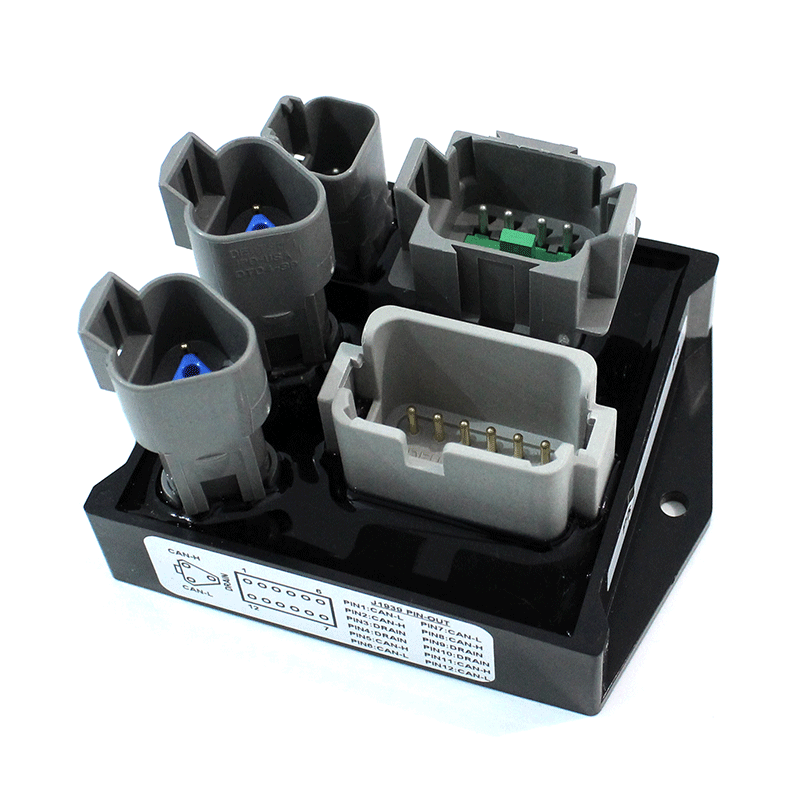 Left photo: Mike Hassinger, Director of Sales and Marketing, Trombetta, Rob Iversrud, Product and Category Manager, Waytek, and Mike Boll, Regional Sales Manager, Trombetta. Right Photo: One of the award-winning Trombetta CAN Bus Power Splitters from Standard Motor Products.
______________________________________________________________________________
CHANHASSEN, MN, July 27, 2022 – Electrical components distributor Waytek, Inc. has presented Standard Motor Products (SMP) with Waytek's Product of the Year Award for 2021 for the Trombetta CAN Bus Power Splitters and Control Modules.
The Product of the Year Award recognizes the supplier that has distinguished itself with an innovative product that delivers outstanding value to customers and by demonstrating a strong commitment to excellence and collaboration with Waytek.
The Trombetta CAN Bus Power Splitter and Control Modules series was selected for the award for its high quality, utility, and quick acceptance by Waytek customers.
"Trombetta's CAN Bus Power Splitters and Control Modules are an innovative solution quickly embraced by our customers seeking an affordable, compact product for connecting multiple devices to a J1939 CAN bus network," said Kevin Pung, Chief Customer Officer, Waytek. "We are privileged to work with a supplier like Trombetta who is committed to maintaining a strong relationship with us and providing valuable solutions to our customers."
Trombetta's CAN Bus Power Splitters and Control Modules enable the breaking out of CAN signals using one connector, thus reducing the need for multiple plugs, wires, and harnesses.
"Receiving the Product of the Year award from Waytek is a great honor," said Mike Hassinger, Director of Sales & Marketing at Trombetta. "Our innovative and customer-focused employees are the true recipients of this award. We look forward to bringing many more valuable solutions to market with Waytek, and to a long and continuing partnership between our companies."
A decisive factor in the Product of the Year Award was Trombetta's collaborative approach in designing its CAN Bus Power Splitters and Control Modules to meet the anticipated needs of Waytek's customers. Other important factors included on-time product delivery and consistently positive product performance feedback from Waytek's customers.
Learn more about the Trombetta CAN Bus Power Splitters and Control Modules at www.waytekwire.com/tromcanbus 
For more information about all the Trombetta brand products distributed by Waytek, go to www.waytekwire.com/Trombetta
 About Waytek
Waytek, Inc. is a customer-driven distributor of automotive wire and DC electrical components serving OEMs (original equipment manufacturers), wire harness manufacturers, and upfitters across North America. A family-owned business, Waytek commits to providing exceptional service to our customers, shipping more than 99 percent of in-stock orders the same day.* We partner with product manufacturers known for premier quality, and take pride in creating a consistent sense of purpose and unity for our employees. In 2020, Waytek marked 50 years as a company. With a mission to provide an exceptional customer experience, we do our part so our customers can do theirs.  
About SMP and Trombetta
Standard Motor Products, Inc. (SMP), a leading automotive parts manufacturer and distributor, acquired Trombetta in 2021.  Trombetta, a worldwide leader in DC power switching and power management products for mobile equipment, develops and manufactures DC contactors, CAN devices, voltage regulators, industrial solenoids, and a variety of other electronic controls. Trombetta is focused on helping its customers meet their market demands for innovative technology and increased performance.
*Orders entered by 3:00 p.m. EST.