How to Wrap PVC Electrical Tape… and an Alternative for Tight Spaces
Posted on Aug 24, 2021 by Robert Iversrud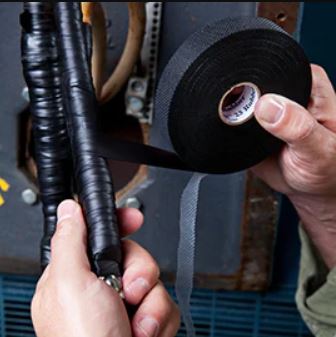 Few things beat the satisfaction of stepping back to admire a job well done, especially when it comes to pristine electrical work. While manufacturers continue to advance the features of electrical tape, the wrapping techniques used by OEMs and upfitters to create safe and error-free wire harnesses have stood the test of time.
Here are two fundamental techniques for wrapping PVC electrical tape that you must absolutely master for secure, long-lasting adhesion.
Technique #1: Overlap the Tape as You Wrap
Always apply a minimum of 2½ half-lapped layers to insulate electrical wire and components. A half-lap (see figure below) consists of overlapping each turn by one-half the width of the tape. A rule of thumb is to finish with your tape wrapped to a thickness that is 1.5 times thicker than the insulating jacket of your wire or cable.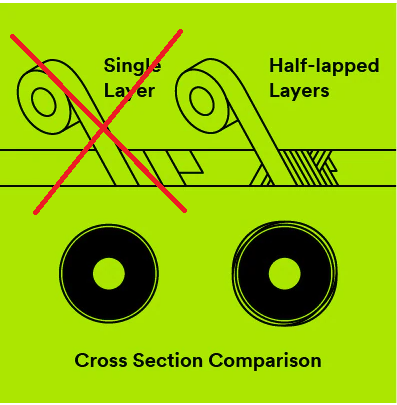 Half-lap wrapping (right side of diagram) provides a thicker layer of tape around a wire or cable, enhancing adhesion and insulation functionality.
Technique #2: Use Elongation
Create effective electrical insulation by stretching the tape to 75% of its width while wrapping, slightly reducing the tension on your final wrap. The stretching (also known as elongation) helps ensure proper adhesion to withstand elements and eliminate voids in critical areas of wiring. (Fleece-backed electrical tapes do not require elongation, more on this below.)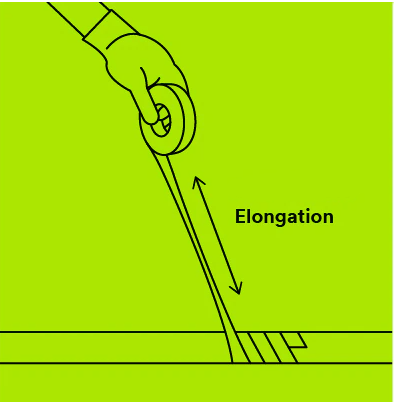 These two techniques for wrapping PVC electrical tape will help create secure adhesion and provide effective electrical insulation. To do a deep dive on multiple electrical scenarios and related tape and wrapping recommendations, see 3M's in-depth report Electrical Taping Skills: A Lost Art.
Choosing the Right Tape for Your Application
As many OEMs and upfitters can attest, PVC-backed tape has long been the number one choice for electrical tape because of its durable protection against elements and resistance to chemicals.
PVC-backed tapes continue to evolve. For example, 3M recently rolled out Temflex™ Series 175 Tape,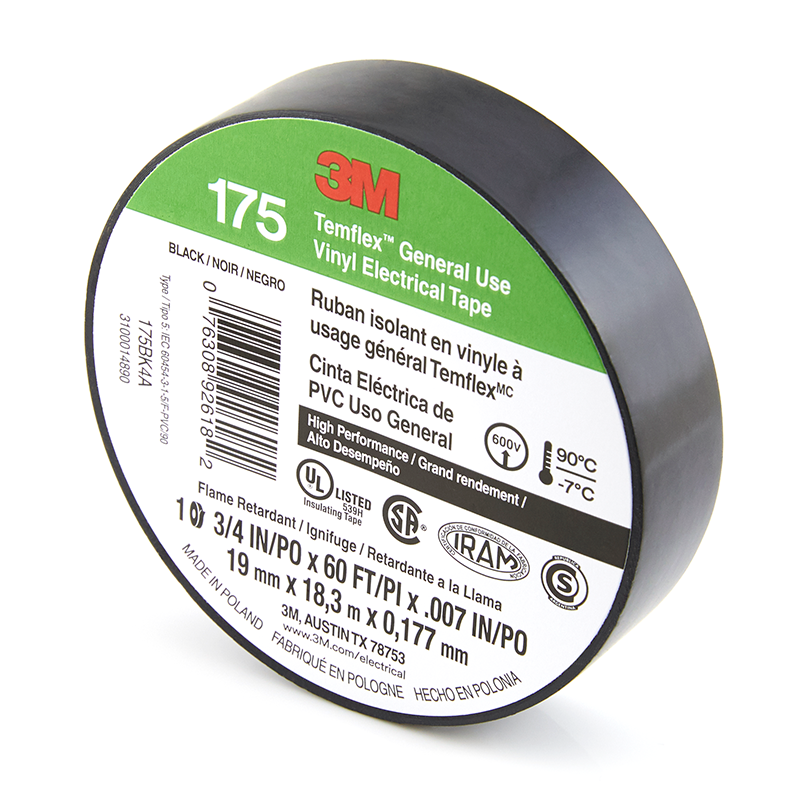 a relatively low-cost, highly durable, everyday electrical tape for protective jacketing, harnessing and insulating low-voltage cable. For more demanding uses, 3M's Super 33+™ tape continues to be known as the gold standard of professional electrical tapes, featuring a higher temperature rating, advanced moisture control, more elongation, and now with 15% more tape per roll than previously.
For high temperature resistance, for example when wrapping wiring in the engine compartment, you will want to consider using high-temperature PVC tape such as 3M Super 33+ or a fleece-backed tape, which we will explore next.
Fleece Tape: The No-Stretch Alternative
Fleece-backed tape, formally known as PET (polyethylene terephthalate) cloth-coated tape—has a  principal advantage of not requiring elongation during wrapping. If you're working in a tight area with no room for stretching, fleece tape is ideal. It also has higher temperature ratings than many PVC tapes, is more resistant to puncturing, and provides noise-dampening characteristics when wrapping components.
Although it can cost more than comparable PVC tape, fleece tape is easy to apply and results in a clean, professional look makes harnesses look factory standard.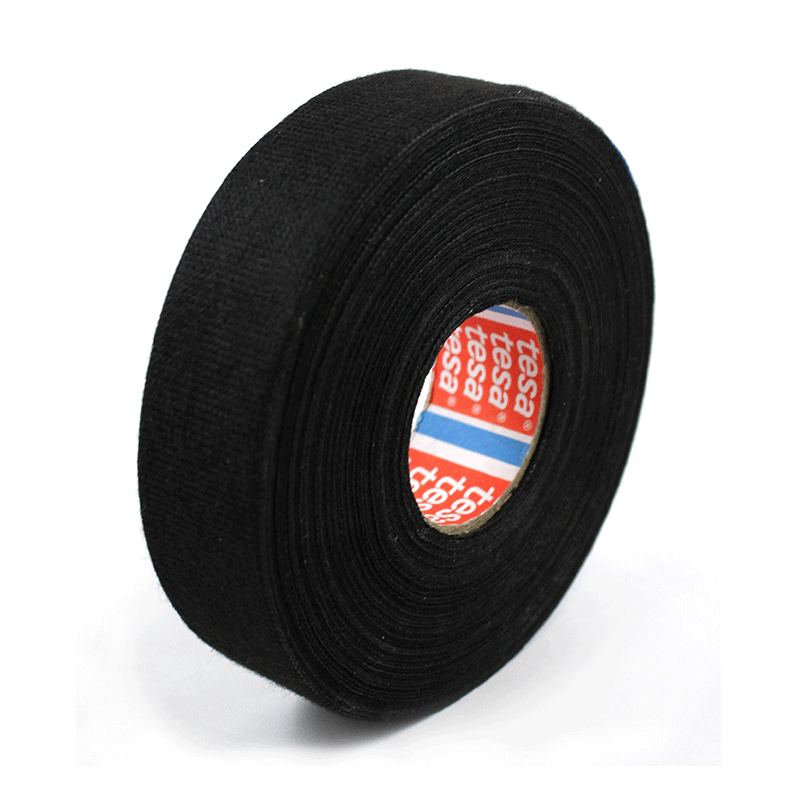 Right: Tesa offers a fleece-backed, hand-tearable PET tape (shown at right) that peels cleanly without leaving a sticky residue and provides noise dampening and abrasion resistance.
Regardless of whether you choose PVC or fleece-backed tape, both will provide you high integrity and longevity for your wiring projects. Waytek carries a wide selection of tapes from trusted manufacturers, in stock and ready to ship. 
View our electrical tape products here.
Subscribe Now
Subscribe and be the first to know when new articles are published.